OUR MISSION
Awakening minds and breaking the chains that bind.
oUR VISION
Assist in processing past trauma in order to lead a more sustainable life.
We believe in you...AND YOU SHOULD TOO!
"REMINDED me to love myself."
"BROUGHT BACK WHAT I HAD BEFORE THE TRAUMA."
"SPEAK OUT AND BE HEARD."
Life With Strength Energy And Power (LifeWSnAP) is a 501C3 nonprofit organization founded by Social Workers Shaleese Rockett MSW and Rene' Oldfield LBSW.
After researching women's trauma groups throughout Tarrant County Texas, results showed limited accessible services to women experiencing homelessness, re-entry, substance abuse, low-income and mental health concerns. Most women in these circumstances do not have transportation, resource guidance or money for assistance. This population has experienced years of unresolved trauma contributing to their cyclical lifestyle.
​
Agency partnering provides LifeWSnAP an opportunity to bridge the gap in reaching the unreachable through onsite services. LifeWSnAP is grateful to our agency partners for acknowledging the need to heal and open doors to a new beginning.
STRENGTH

e

NERGY AND POWER
DESCRIPTION
LifeWSnAP Women's Group is an eight-session program uncovering the source of present negative emotions due to complex trauma and depression. The program applies awareness through:
​
- Creative art expression
- Group discussion
- Self-discovery
- Journaling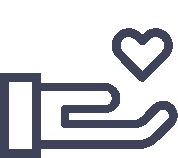 "After a trauma, some women may
feel depressed or develop PTSD.
Women may be more likely to blame themselves for trauma experiences."
We greatly appreciate your support!
Join our network of love & support...